"One of Melbourne's Best Modern Australian Restaurants"
modern australian restaurants melbourne We are an Italian/Modern Australian Restaurant with a selection of fine Starters and Main Meals which are designed to tempt your eyes and excite your taste buds.
At Rick's Place, traditional Italian hospitality is at the heart of what we do. It's what brings our customers back again and again. We have created a dining experience that combines outstanding quality food with a welcoming and comfortable environment that suits families, couples and groups large and small.
Our new menu has been crafted with care and creativity to offer comfort to traditionalists, choice to vegetarians and hearty plates to the hungry hordes. Everyone will be satisfied and contented at Rick's Place.
Book Now
Order Now
When I embarked on my mission to open a restaurant, my mindset was to deliver high quality, beautifully prepared food that didn't break the bank. I wanted a family-friendly place with a casual ambience.  
I strongly believe I have achieved my objective with Rick's Place.  
From the day I opened this Italian restaurant in Melbourne, I have been delighted to meet many local customers and tourists experiencing our hospitality.  
With the help and expertise of my team, we have since served great food that is cooked with passion.  
I encourage you to share our great food with family and friends. My invitation extends to all Melbournians, who would like to experience dining with a twist, to visit my restaurant.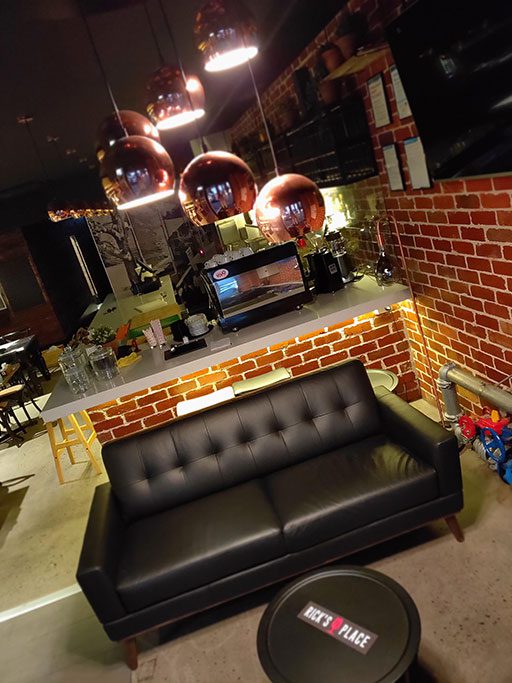 Fresh Ingredients, Tasty Meals
All our meals are beautifully presented and will excite your inner desires. We, at Rick's Place, believe exceptionally good food is an art form, we have sought after and obtained the services of some of Melbourne's most renowned chefs to execute our well-balanced menu.
Whether it's a celebration for a promotion, a typical Sunday lunch session, a special birthday celebration, we have your meals covered. Our chefs prepare scrumptious dishes and our waiters serve them directly from the kitchen.
Don't miss a single bite. Our restaurant uses only the best and freshest ingredients, as well as quality of poultry, seafood, and meat.
Now, we know that you're in the mood to try good food that is different – something that is new. So, check out our latest food offerings and explore our menu that is bursting with flavour sensations. You might just find your newest favourite!
A generous serve of prawns seasoned with thyme, garlic & onion served with saffron rice and salad.
House made burnt butter gnocchi with roasted pumpkin, green beans, fried sage, cracked black pepper and parmesan.
Our all new burger menu features the All American Burger with spicy buffalo chicken, American cheese, onion rings, buffalo coleslaw, blue cheese sauce and chips.
Cooked to perfection, our pan fried Barramundi fillet is finished with a lemon butter sauce, chips and salad.
Zeppole Italian Doughnuts
Hot, sweet, crunchy on the outside and fluffy on the inside. At Rick's Place we know how to make a great doughnut.
Work your way through our new summer cocktail menu starting with a refreshing Blue Lagoon, best enjoyed on the rooftop!
MON & TUES – Closed
WED & THUR  12pm – 3pm & 5pm – until late
FRI & SAT   11m – 3pm & 5pm – until late
SUN – 11am – 3pm Closed for Dinner