A World of Food in One Place
modern australian restaurants melbourne We are an Italian/Modern Australian Restaurant with a selection of fine Starters and Main Meals which are designed to tempt your eyes and excite your taste buds.
We at Rick's Place have sourced fine dishes from across the globe and brought them to one place. We believe our menu will cater for most. It is designed to please all generations, small and large groups of diners or take-away orders.
As one of the most well-known modern Italian restaurants in Melbourne, we serve authentic Italian cuisine with a friendly service. We also provide a comfortable dining experience that is packed with flavours. Come and feel welcome at Rick's Place!
View Menu
Order Now
When I embarked on my mission to open a restaurant, my mindset was to deliver high quality, beautifully prepared food that didn't break the bank. I wanted a family-friendly place with a casual ambience. 
I strongly believe I have achieved my objective with Rick's Place.  
From the day I opened this Italian restaurant in Melbourne, I have been delighted to see the flock of many local customers and tourists looking to try what we have to offer.  
With the help and expertise of my team, we have since served good food that is cooked with passion.  
I encourage you to share our great food with great family and friends. My invitation extends to all Melbournians, who would like to experience dining with a twist, to visit my restaurant.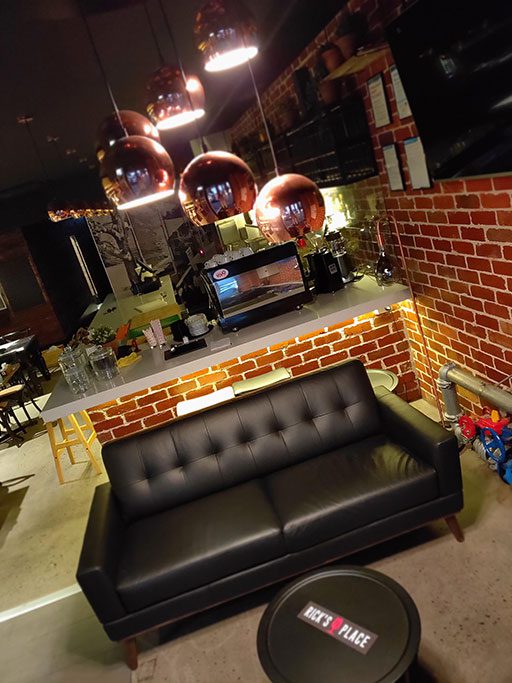 Fresh Ingredient, Tasty Meals
All our meals are beautifully presented and will excite your inner desires. We, at Rick's Place, believe exceptional food is an art form, we have sought after and obtained the services of some of Melbourne's most renowned chefs to execute our well-balanced menu.
Whether it's a celebration for a promotion, a typical Sunday lunch session, a special birthday celebration, we have your meals covered. Our chefs prepare scrumptious dishes and our waiters serve them directly from the kitchen.
Don't miss out a single bite. Our restaurant uses only the best and freshest ingredients, as well as a wide range of poultry, seafood, and meat.
Now, we know that you're in the mood to try good food that is different – something that is new. So, check out our latest food offerings and explore our menu that is bursting with flavour sensations. You might just find your newest favourite!
Oven baked scallops in the shell, garlic butter, filled with aioli, pangrattato & parsley.
Drizzled with butterscotch sauce & served with Vanilla bean ice cream
Nonna's Spaghetti & Meatballs
Slow cooked pork, veal & chicken meatballs, rolled in basil, onion & garlic simmered in Rick's Napoli sauce & tossed through spaghetti. Served with grated pecorino.
Bruschetta Olive Tapenade
Diced season tomatoes, fresh basil, garlic, imported olive oil & sea salt on olive crostini with shaved pecorino cheese.
Mascarpone clotted cream mousse with lemon curd & chocolate
Ripple crumble.
Locally caught calamari lightly floured, tossed through fried shallots, parsley, red wine vinegar, olive oil & smoky paprika.
MON & TUES - Closed
WED, THUR, FRI & SAT - 12pm - 3pm & 5pm - 9.30pm
SUN - 5pm - 9.30pm
Make a Booking
We can't wait to see you! We're taking bookings for after October 26th.